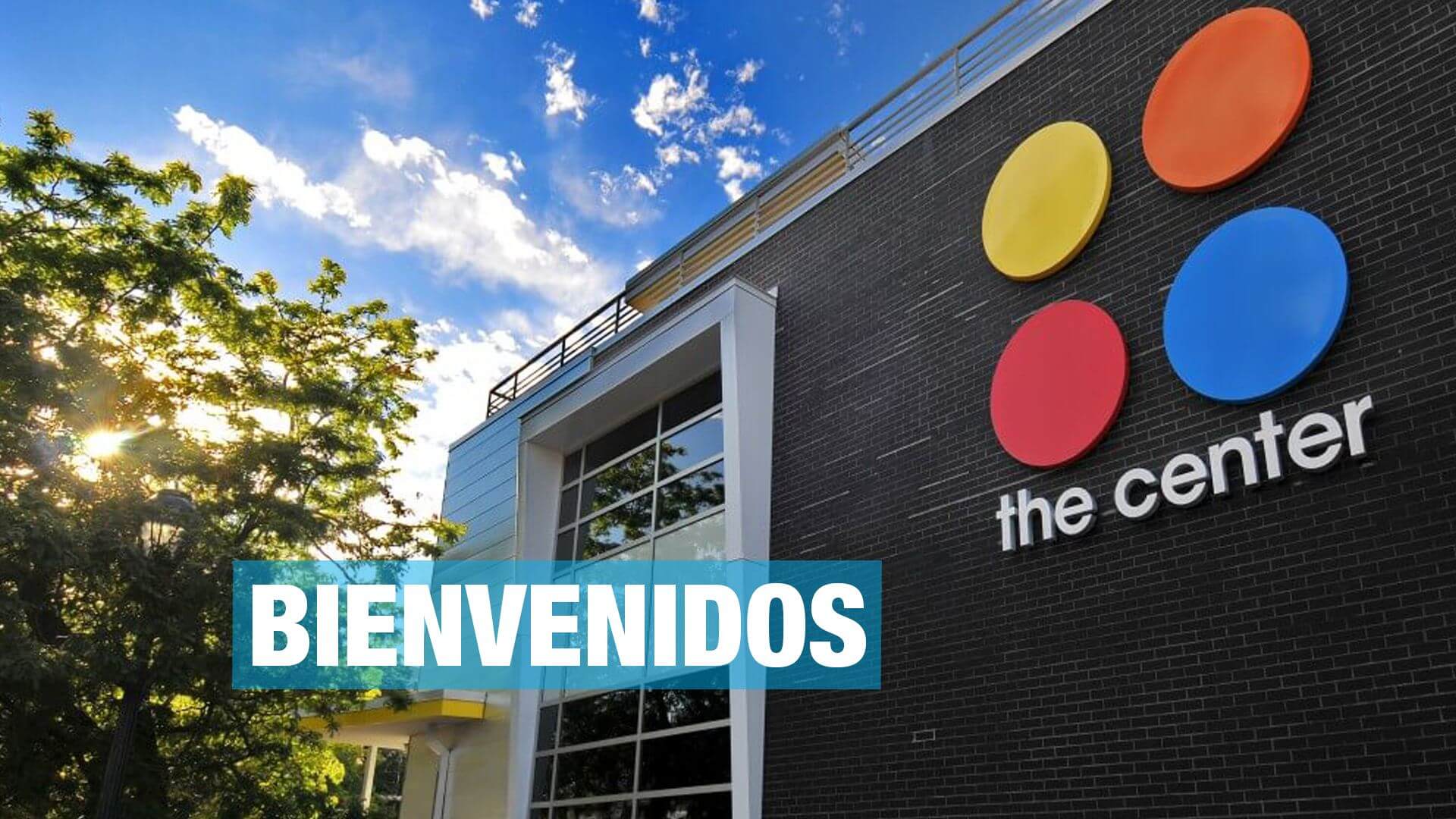 THE CENTER ON COLFAX
The Center on Colfax is a safe and welcoming place for Colorado's proud, diverse LGBTQ community. When you visit our space, you'll be affirmed and accepted, heard and understood. Listed below are several groups and events coming up in 2020.
Transgender and Non-Binary Older Adults Group
(NEW) SAGE of the Rockies welcomes all self-identified Transgender and Non-Binary adults 40+ to an online peer-led space where they can come together for conversation and connections. Join us on Tuesdays, starting November 10 at 1:30 PM.
For registration or questions, contact Reynaldo Mireles, Director of Elder Services at [email protected] or Amy Van Roo, SAGE Intern, at [email protected]
A Night Out at Home: Table 6 Style
Mondays, November 16, 23, 30 | 11:00 AM – 12:00 PM
Join us online to view a video series created by the Table 6 Team as Chefs Sergio Vegas and Tyler Ryen teach us how to create beautiful and exciting dishes at home. The free 3-week conversation will give adults 50+ an opportunity to try out new recipes and share our own experiences cooking at home. Participants will receive a $25 King Soopers upon completion of the series.For registration or questions, contact Reynaldo Mireles, Director of Elder Services at [email protected] or Kerry Duran, Coordinator of Elder Services at [email protected].
SAGE Table: A Virtual Intergenerational Event
We value your opinion and hope you will let us know your thoughts by completing our online survey of us hosting a SAGE Table event. The virtual SAGE Table event is an opportunity to learn about LGBTQ history in a profound way: through the people who lived it. This online event open to all ages 16+ will allow everyone to share their stories to better understand each other and to help us discover own own role in creating history and our futures.Please take a minute to fill out this brief online survey and let us know your thoughts so that we can plan appropriately.
Mexican Modernism in Context
The Denver Art Museum's latest exhibition, Frida Kahlo, Diego Rivera, and Mexican Modernism, will be on view from October 25 through January 24, 2021. With local experts as your guides, Mexican Modernism in Context invites you to look more closely at the works on display, discover the rich historical contexts that informed their production, and explore the exhibition armed with newfound knowledge and critical perspectives. Through our partnership with the Denver Art Museum, our LGBTQ community members and friends (40+) are welcome to join their upcoming evening lectures at no cost to you. Please email Reynaldo at [email protected] for the Zoom links. No registration required.
November's Virtual Lunch and Learn:
November's Virtual Lunch & Learn | Wed, Nov. 18, 12:30-1:30 PM
"Safer Senior Living. Your Goal, Our Mission."Are you or your older adult loved ones exploring what's next for their care? Sara Shvartzman, MSW and Senior Care Consultant from CarePatrol of Denver will be presenting the ins and outs of easing the process of navigating care options and learning the differences between In-Home Care, Assisted Living, Memory Care, Independent Living and Nursing Homes (SNF). CarePatrol is a free community service. Learn more about Sara online here.
Join Reynaldo Mireles, Director of Elder Services, on Thursday mornings at 10 AM beginning April 16 for an hour chat with special guest speakers from the LGBTQ and allied community. This will be an opportunity to be informed, educated and entertained as you start your day.For Registration and/or Questions, contact Reynaldo Mireles, Director of Elder Services, at [email protected] / 303-951-5222 or Kerry Duran, Coordinator of Elder Services at [email protected] / 303-951-5228.LEARN MORE
RAINBOW FESTIVAL OF LIGHTS
Join Us For The Center's First Rainbow Festival of Light From November 15 to December 31, 2020, join us for The Center's first-ever Rainbow Festival of Light, a virtual holiday marketplace created to showcase the best LGBTQ purveyors of food, art, jewelry, Pride merchandise, and much more! All donations from the Rainbow Festival of Light benefit The Center's programs and services for Colorado's LGBTQ community and our allies. Thank you for your support!
LEARN MORE & SIGN UP TO BE AN EXHIBITOR
Holiday Food Basket
Sign Up For A Holiday Food Basket
Because of COVID limitations on in-person gathering, this year The Center, in conjunction with Two Sistah's Eats will be giving away holiday food baskets as part of our Rainbow Festival of Lights. The Holiday Meal will include
Baked Turkey Breast with Gravy
Cornbread Dressing with Cranberry Sauce
Green Beans
Mashed Potatoes
Mac & Cheese
Dinner Rolls
Sweet Potato
Pound Cake
Items in bold are vegetarian.
Meals will be packed for two people or two servings. All meals will be packed and refrigerated. Meals will include heating instructions. RSVPs are limited to the first 50 signups, first come, first served SIGN UP HERE
Holigay
Save the date for Holigay coming Saturday, Dec. 5th! RSPs will be going live soon!

The Center on Colfax
1301 E. Colfax Ave  | Denver, Colorado 8021
(303) 733-7743 | [email protected]