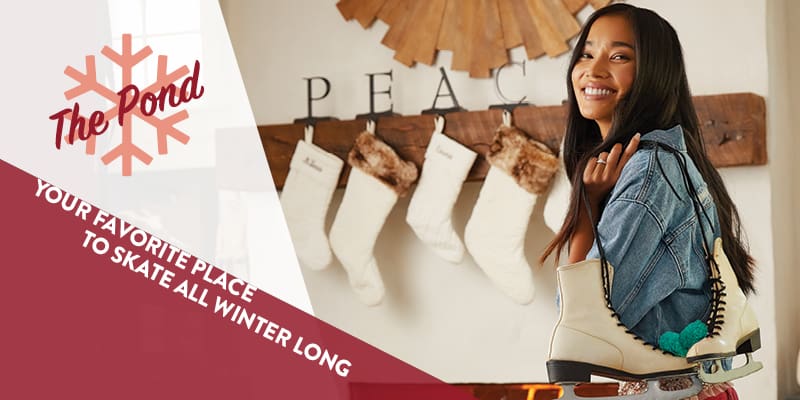 The Southlands Mall has the biggest outdoor rink in South Denver and "The Pond" is all decked out for the Holidays this year.
"The Pond at Southlands" Admission:
November 13 – February 28 2020-2021
Tie your laces and gear up to visit your favorite place to skate all winter long!
This year, you can purchase your tickets to The Pond in advance!
Admission: $12
Click here to purchase tickets
Hours:
Monday – Thursday: 4pm – 9pm
Friday: 4pm – 10pm
Saturday: 11am – 10pm
Sunday: 11am – 7pm
All School Holidays: 11am-10pm
For group rates & reservations:
Call(303) 928-7536 or email [email protected]
Click here for frequently asked questions
To adhere to ongoing social distancing requirements, session ticketing allows Southlands and Ice Rink Events to provide a safe and healthy environment for all guests. Policies/procedures may change based on local and state guidelines.